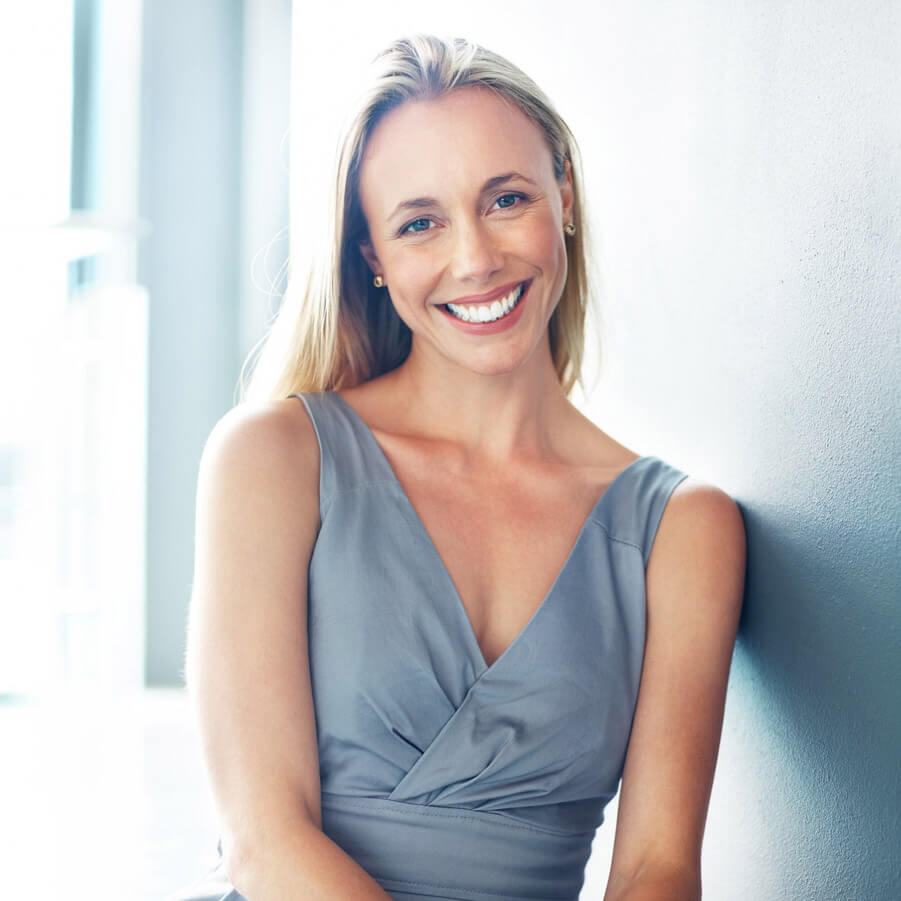 Noticeable results, no surgery, and no recovery time – discover the benefits of Botox® at our practice.
There are many different reasons that patients choose to receive Botox treatment, from wanting to remove fine lines and wrinkles to treating more severe conditions such as TMJ and chronic migraines. Botox can relieve any of the symptoms that make you feel less confident, and help you achieve a more youthful, radiant appearance.
What is Botox Cosmetic?
Botox is a medication that can only be prescribed by a healthcare professional. It is used as a temporary treatment for patients between the ages of 18 and 65. Botox treatments are quick and comfortable, and in only a few hours you will begin to notice a difference in the way your skin looks and feels.
How does Botox work?
Botox uses a special protein to block overactive nerve impulses and restrict muscle contractions. In doing so, Botox helps to relax your muscles beneath the skin, so fine lines and wrinkles become less visible. This gives your skin a healthy, more youthful appearance.
Depending on each individual case, the results can last between one and six months. Treatment is temporary, so when the Botox begins to wear off, the skin will return to the way it looked before treatment.
Botox is also used to relieve symptoms of TMJ, as well as provide comfort to patients receiving dental implants. In each of these cases, Botox reduces the amount of stress placed on the teeth and jaw so patients feel more comfortable and confident.
Am I a good candidate for Botox?
Botox may or may not be the right treatment for you. The best candidates for treatment with Botox are:
Between the ages of 18 and 65
Diagnosed with, and experiencing discomfort from, TMJ
Concerned about removing wrinkles and fine lines
Looking for a non-surgical skin treatment
Aware that Botox results are temporary
In good physical and psychological health
Willing to discuss their concerns and desires with their dentist before treatment
Before Surgery
To better understand your overall health, we will evaluate your medical history prior to surgery. In addition, a complete examination of your eyes is made in order to decide the most effective injection sites. All issues and concerns will be discussed.
The areas that will be treated are marked and digital photographs are taken in order to determine the amount of improvement after surgery.
The Botox Cosmetic Procedure
BOTOX Cosmetic injections are performed without anesthesia because they are virtually painless. Only a very small sting is felt when the injections are made. The effects are not permanent and may need to be repeated two to three times per year to retain the effects. Research has suggested, however, that long term use of the injections leads to a longer duration of each treatment's effect. Patients over the age of 65 may not experience such dramatic results. BOTOX Cosmetic is only useful in treating expression lines and cannot be used to repair sagging skin caused by aging.
Post-Operative Information
After the operation patients may experience slight bruising around the area that quickly fades. Normal activities can be performed immediately. Possible side effects are temporary weakness of nearby muscles or in rare cases an eyelid may droop. BOTOX Cosmetic is completely reversible so any side effect is only a temporary condition. The doctor will explain all risks associated at the time of your consultation.
If you feel that you are a good candidate for a Botox treatment, and are interested in learning more, please contact our practice to schedule a consultation. We will be happy to answer any questions you may have.